What is a Tabule? A small, button-like sculptural form. If you've never heard of one, there's a good reason, they are something I concocted myself!
In mid 2019, I began sculpting 3D button-shaped pieces incorporating mixed media elements such as resin, metals, stones, plastics, glass, ceramics, wood, jewels, mica, paint, ink etc. Despite being small (between 3-10 cm round), there was a lot I could do with them, and they seemed particularly suited to holding a theme, symbol, memory or story. I found the creation flow of each piece quite intuitive with so much scope to explore colour, depth, light, form, mood, and energetic frequency. Each finished piece was like a tiny world encapsulated.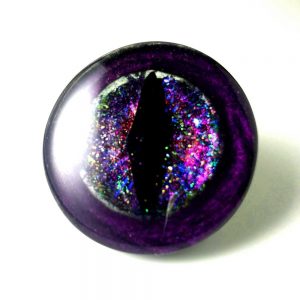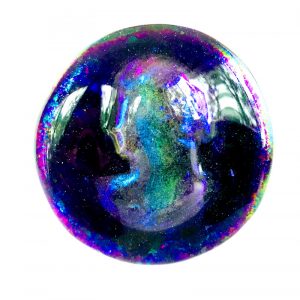 These little button-like pieces seemed to stand alone as a type of sculptural artform, and I felt they needed a name, so after a discussion with a good friend, Tabules were officially born. The name seemed to fit! Tiny, tablet-like capsules that held and shared stories.
Since establishing this minature sculptural form, I have since created them for for decorative purposes, as memorial and ceremonial pieces, as symbols and totems to hold-and-carry, or for use in healing grids and energy work. Because of their size and beauty, they are also perfect for personalising as a gift. 
Each Tabule is a one-of-a-kind mini sculpture with its own theme. The planning, work and time that goes into creating them easily rivals the time and attention required to finish a complex hand-painted artwork or larger sculpture. They are not simply mould-poured, but built-up layer by layer – with up to 50 layers in each piece. Because of this intensive crafting process, they each come with their own uniqueness: perhaps tiny bubbles. bumps or slight assymetry, which adds to their individuality and one-of-a-kind status.
Because Tabules shimmer and shine, reflect and bounce light, colour-shift and conceal imagery in their depths, they are notoriously hard to photograph and capture exactly. You will notice many angles, backgrounds and lighting shifts in the photography of tabules, in an attempt to reveal all their secrets, but there's nothing like viewing them in person!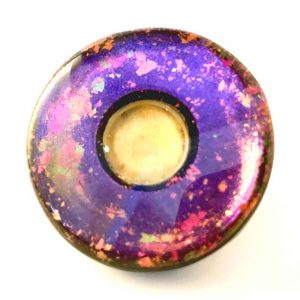 Each piece has a magical underside too, which I try to keep as secret as possible, as a unique surprise for the customer who selects it. I hope you'll enjoy exploring the growing collection of tabules on this website.
Feel free to get in touch about a commissioned piece. 
With love,
Lisa